A major claim is often the consequence of several technical minor failures or lack of maintenance which if they have been treated first could have been avoided the incident
NEVER UNDERTAKE TECHNICAL MODIFICATIONS ON HIS YACHT WITHOUT WARNING THE INSURANCE COMPANY 
Always warn the insurer when you go to the shipyard
On a Sailing Ship : Check the rigging every 2 -3 years by a professional. Whatever the insuruance company, they may refuse the reimbursement if the rigging failure is the cause after a lack of maintenance.
Maintain regularly your engines. Insurance companies cover "Machinery breakdown" but not if the surveyor note the breakdown is due to a lack of maintenance or a normal wear.
Comply with the flag statement
In case of a claim, to accelerate the procedure by the insurance companies we are at the forefront
We undertake a monitoring of your yacht each year.
We request from all our insured to give us :
-Captain and Chief Engineer CV accurated
-All maintenance invoices (mechanic electronic,…)
-Equipements invoices up to date.
-Survey documents up to date.
This proactive work guarantee to you a total serenity in case of a claim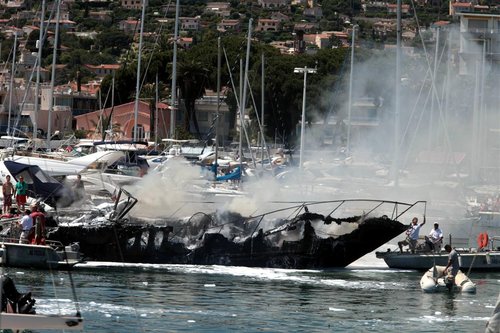 REMEMBER:
You normally have 5 days after the Incident  and 2 after a Theft to make a statement.
The timeframe is set out in your insurance contract
MAKE AN INCIDENT REPORT
STEP 1
PREPARE:
(If the following documents haven't been sent at the subscription or recently)
-Captain Resume
-Certificate of Registry
-Recent Maintenance Invoices
-Equipment invoices (if related)
-Contact details of the third party (if involved and identified)
STEP 2
FILL OUT THE ONLINE INCIDENT REPORT
STEP 3
MARINA STATEMENT
If needed, submit the report to the port authority.
REQUEST A QUOTE
To estimate the repairs / replacement cost. Please, forward a quote to us as soon as possible.
A surveyor may be appointed by the insurance company according to this quote.